Cybertrol Engineering is a recognized leader in Batch Control and Recipe Management System Integration
Cybertrol's experience is the result of numerous, successful batch control system projects for a variety of challenging batch solutions. Our engineers are experts at the ISA-88 standard for batch control and modeling the enterprise for optimal batch processing. We define batch control and recipe execution solutions for manufacturing operations by analyzing the physical system and the procedural requirements. Cybertrol Engineering will help you understand how batch control systems can facilitate scheduling production, recipe editing, formulations, system validation, lot tracking, flexible requirements, and more.
PLC-driven batching engine

Recipe management, storage, and version control
Batch history logging and recording
Flexibility to add functionality​
ERP integration for inventory​ accuracy
Production scheduling​
Full data collection and reporting​
Materials traceability​
Utilities optimization
These batch control system designs take into consideration FDA 21 CFR Part 11 (Code of Federal Regulations for electronic records and electronic signatures). From system functional requirements specifications to software module construction, Cybertrol's designs comply with the International Society of Automation standards including ISA-88 and ISA-95 standards for batch control system design and integration with MES/ERP systems.
Batch Reports
Detailed Batch Report: This report will show batch start and end times, batch ID, recipe used, and setpoint versus actual for ingredient additions, as well as any other alarms or events that occur during the batch operation.
Completed Batches by Date Report: This report shows all batches that were completed between two user-specified dates. Each batch is shown as a link that navigates to the summary batch report for the selected batch.
Summary Batch Report: The summary batch report can be run for any production batch and shows recipe, run time, and both individual and aggregate (total) ingredient usage by material type.
Golden Batch: Golden batch reports allow for the definition of what an ideal batch should "look like", then allows for future executions to be compared via the standard using an overlaid trend. A batch is defined as anything with a defined "beginning and end" and could be a batch of product, a CIP wash, or a 24-hour trend of water consumption or effluent discharge.
Rockwell Automation FactoryTalk Batch Experience
As a Rockwell Automation Gold System Integrator Partner, Cybertrol Engineering is fully competent with FactoryTalk Batch. We have developed tools to leverage the power of FactoryTalk Batch software along with additional innovations to allow for corporate recipes from the ERP to be pushed into the FactoryTalk Batch system, with detailed reporting solutions as a result.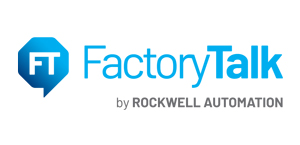 Case Studies: Batch Control Success Stories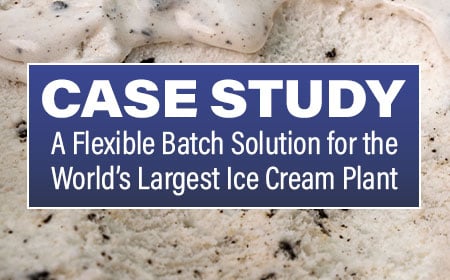 Cybertrol designed a flexible batching solution to handle dynamic equipment arbitration across 100+ source tanks.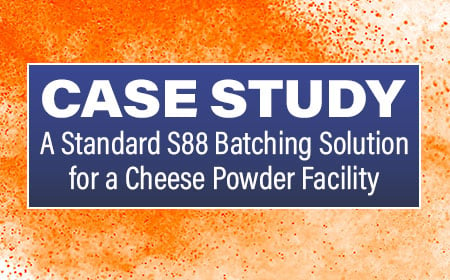 Cybertrol helped a cheese powder facility upgrade to a standard S88 batching solution, eliminating proprietary software.