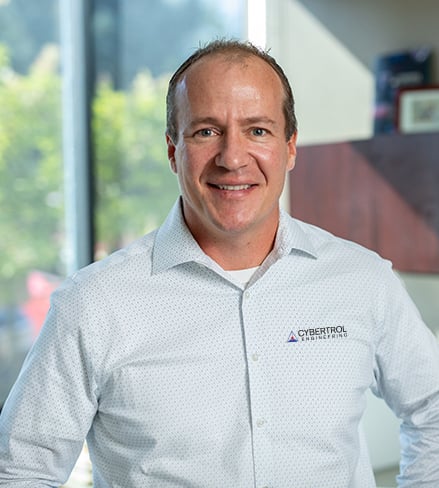 Ben Durbin, P.E.
CEO
Ben Durbin started his career in 1994 and has since designed and implemented industrial automation and information systems for industrial processes in food and beverage, chemical, automotive, and more. Ben joined Cybertrol in 1997 as a project engineer and held lead engineering and business development positions before being promoted to President in 2007 and then to CEO in May 2023. Ben leads with passion and works to serve staff and clients to cultivate a "whatever it takes" attitude across the team to successfully complete every aspect of a project. Ben holds an Electrical Engineering Degree from the University of Minnesota and is a registered Professional Engineer.
"It's fun to come to work each day to be a part of a dynamic, technically-leading business and experience how the Cybertrol team helps our customers achieve their goals. It is a privilege to be surrounded by such talented, dedicated people."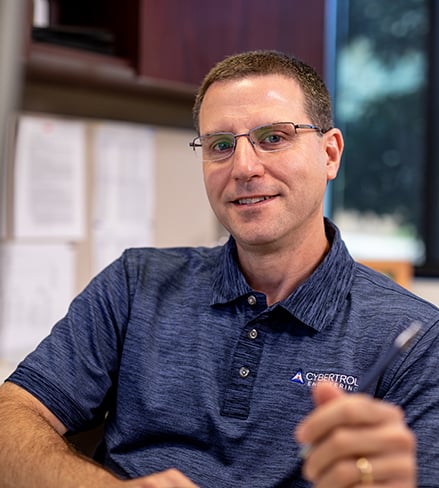 Jeff Reust
President
Jeff Reust was promoted to President of Cybertrol Engineering in May 2023. In his previous role, he served as the Vice President of Finance, Operations, and Administration. Jeff has over 30 years of industrial controls experience in various industries including automotive, life sciences, and capital equipment. Jeff has coached, led, and managed staff for over half his career, and he is focused on providing customers high-quality deliverables in accordance with customer timelines.
Jeff holds a degree in Manufacturing Technology from Purdue University and a master's degree in Management from Saint Mary's University. Additionally, Jeff is a Lean Six Sigma Black Belt with years of experience implementing Lean tools and techniques.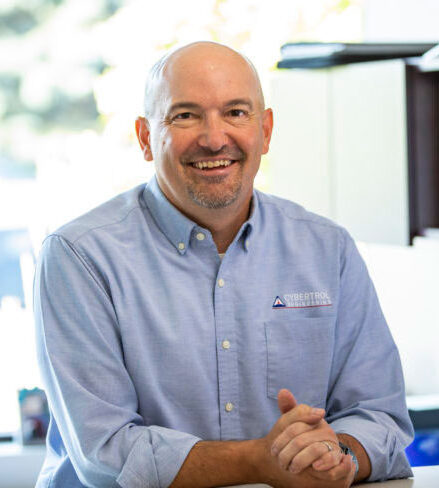 Tim Barthel
Executive Vice President
Tim Barthel is the Executive Vice President for Cybertrol Engineering, where he has worked since 2007. With more than 30 years of industrial automation experience, Tim plays a key role in helping Cybertrol achieve its mission to create and deliver solutions that maximize manufacturing performance. Tim specializes in bringing a plantwide approach to every project with the goal of enabling system-wide visibility and control with common underlying infrastructure. Tim holds an Electrical Engineering Degree from the Milwaukee School of Engineering (MSOE).
"With the continuing advancements in technology, being part of a group that is at the forefront of the ever changing landscape of information and controls is exciting. It is enjoyable being involved with engineers who are able to speak the same language as the plant floor operators, as well as the corporate IT group, and able to put a system in place that merges these technologies."