History
1996
Cybertrol is founded by Dan Scott and Merlin Graunke and acquires Design-Rite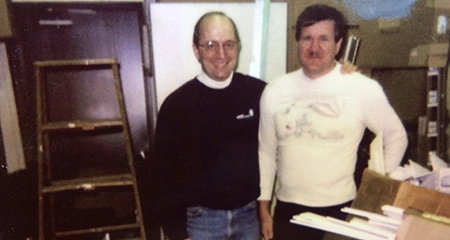 1997
Cybertrol moves to a new 10,000-square-foot building
1999
Cybertrol completes a major greenfield facility plant-wide automation system with 15 PLCs and 22 HMIs
2005
Cybertrol expands its building space to 15,000 square feet
2007
Ben Durbin is named President of Cybertrol
2009
Cybertrol completes a virtualized plant-wide data center server system
2011
Cybertrol completes a plant-wide control and information system for the largest ice cream plant in the world, sized at 18,000 IO points with 72 HMIs and 32 virtualized servers
2012
Cybertrol moves into a newly remodeled 20,000-square-foot space
2013
Cybertrol is named a Rockwell Automation Solution Partner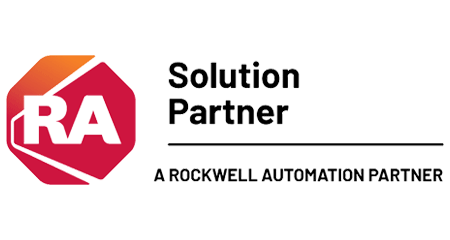 2014
Dan Scott and Merlin Graunke retire and become consultants to Cybertrol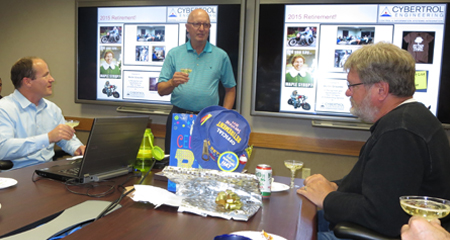 2015
Cybertrol receives Hormel Quality Supplier Award every year! Cybertrol is graded on Hormel's stringent requirements and measured against their top suppliers.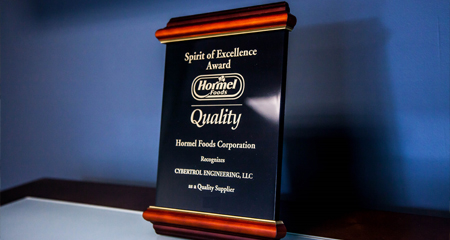 2015
Cybertrol is named a Star Tribune Top Workplace
2017
Cybertrol completes the largest blue cheese plant in the world - producing 60% of the blue cheese in North America $340 Million 450,000 sq. ft.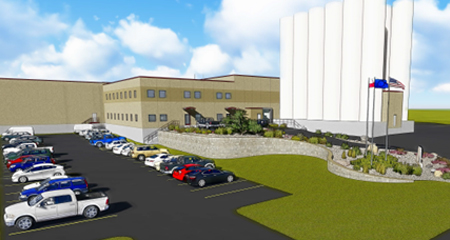 2017
Cybertrol expands its building space to 23,000 square feet
2018
Cybertrol opens a second office in Madison, WI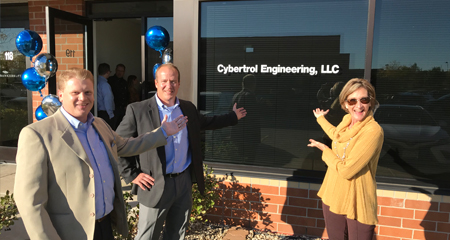 2018
Cybertrol is again named a Star Tribune Top Workplace
2018
Cybertrol completes Didion greenfield grain processing factory - the most automated and flexible of its kind in the world. 35+ DCS processors 1,500+ Ethernet instruments 15,000+ IO points 1600+ motors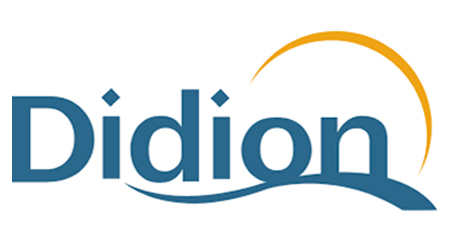 2019
Cybertrol becomes CSIA Certified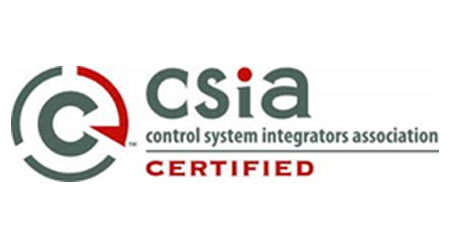 2019
Cybertrol Acquires ESE, Inc. in Marshfield, WI. Building on nationwide capabilities and adding significant depth in all engineering disciplines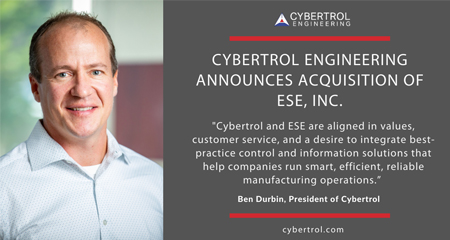 View More